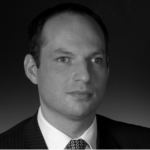 Ghislain de Castelbajac
CEO
Ghislain has 15 years' experience in risk management for governments, investment authorities and large corporations in the Middle East, Latin America and Europe. His expertise ranges from National Security, geopolitics, anti-corruption, anti-money laundering, and systemic risk management related issues.He was a member of the French Prime Minister's National Security Council (SGDN) as a Chargé de Mission from 1996 to 1998, and reported to SGDN's Council's daily briefings on various classified trans-national economic and political issues.He lived in Abu Dhabi (UAE) for five years from 2000, serving as a special advisor for the FederalGovernment of the United Arab Emirates, directly working under the Chief of Staff of the Supreme Commander of Armed Forces.In Abu Dhabi he was co-founder of a dedicated systemic risk analysis model dedicated to the regional arena, tackling systemic interactions within the regional financial system; human trafficking; organized crime; dual-use materials smuggling. He also trained senior officials on these techniques, as well as on reputation management. He also implemented a dedicated cell which included the recruitment of senior scholars, organization of conferences, and the use of dedicated tools with multi-language semantic analysis, and classified reporting to senior government officials on sensitive issues during the troubled 2000-2005 period in the MENASA region.Ghislain has then been based in Dubai (UAE) from 2005 until 2011, advising governmental and financial clients on investment origination, risk management and due diligence as a partner in Dubai-based consultancy firm, Applied Business Intelligence. He supervised and managed a compliance scheme for the Dubai International Financial Exchange (now NASDAQ Dubai), and worked on several cross-border acquisitions and business development projects as well as Foreign Direct Investment (FDI) facilitation for governments, and on various bilateral affairs involving the Middle East and Latin America.
As a due diligence operator, he performed more than 100 DD deals in 30 countries on Greenfield and Brownfield projects, as well as flagging, enhanced DD and M&A advisory support.He is also an experienced political lobbyist between worldwide governmental, corporate entities, and Middle East organizations in the field of FDI and bilateral affairs, and as such, has originated several direct bilateral relations with Middle-Eastern countries, which led to the opening of diplomatic ties.He is a speaker at some international forums, such as Latin Finance, GAIM forum, IDEX (MiddleEast's International Defence Exhibition), an active member and coordinator at the French Fondation Concorde, and the founder of the MENA Strategy Club.He is also an associate professor in international risks management and due diligence techniques at ESLSCA business school, based in Paris.Ghislain is the author of numerous classified and non-classified International Policy papers presented to senior government officials in Europe and in the Gulf Region. He is the co-author of a book on International Affairs published in 1995.He holds a Master's degree in International Affairs from la Sorbonne University (Paris, France), a Masters in Public Administration and International Law from University Paris-Sud Jean-Monnet (Paris, France), is an alumnus of the HEC's Institut Supérieur des Affaires. Fondateur: MENA Strategy Club
Due Diligence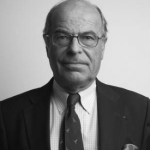 Philippe Bertin
Executive Director
Since 2000, Philippe is the CEO and founder of EQUITIS. This Venture Capital company proposes innovative solutions answering problems of liquidity, substitution, defeasance, or simply administrative assistance pioneer in this activity, EQUITIS finalized most of the available solutions at present on the market and became the leader in France in its field.
Previously Philippe managed a fast-food network in the USA – 400 points of sale.
Between 1988 and 1991, he developed two investments pools in the professional press and direct marketing, resulted in 60 M€ TO each between 1991 and 1996. After the resale of these companies he became CEO of FINOVELEC in 1997 to insure the recovery and its transfer in excellent conditions to AXA PRIVATE EQUITY in 2000.
He is Knight in the order of the French Legion of Honor.
Due Diligence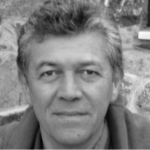 François Boucheix
Executive Officer
Executive Officer
Francois has 30 years' experience in the advisory consulting and strategic industrial management.
He advised numerous French and global corporations in change management, building robust improvement of the performances.
Francois began his career in the operational area where he realized successfully numerous projects in several sectors, in particular the industrial production and F&B. He is a recognized expert in building sustainable customers relationships to identify, settle and support the necessary organizational changes to reach boards' goals.
He holds a MBA of HEC and alumnus of the Institut d'Etudes politiques de Paris.
Due Diligence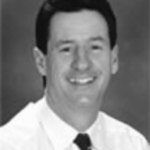 Tim Hughes
Associate Senior Executive – Anglophone Africa
Tim Hughes has worked and researched in 20 African and 17 non-African countries.
After undergoing Royal Naval Officer's training at Dartmouth, Tim earned a BA (Hons) and MA from Africa's leading university, the University of Cape Town (UCT). He tutored and lectured in Political Studies at UCT until 2001. He was a researcher at the Institute for Public Policy and for the Second Carnegie Inquiry in South Africa. He has delivered research papers at universities such as Princeton, Cambridge, Jerusalem, Lancaster and Dar es Salaam.
Tim has been a consultant to the BBC since 1994, working as an adviser on national elections, Zimbabwe and Nelson Mandela in particular. Tim has been a member of the South African Institute of International Affairs (SAIIA) since 1989. In 2001 he established SAIIA's parliamentary office in Cape Town and ran its southern African Parliament's Programme. Tim also founded SAIIA's Governance of Africa's Resources Programme which examined the mining, oil, forestry and fisheries sectors in Africa.
He has served as an adviser to the Southern African Development Community Parliamentary Forum. He has also drafted scenario papers for the South African Presidency. He was also lead author of the United Nations Instraw Project on migration in Southern Africa. He has written a book on South Africa's foreign policy in the post-apartheid period, and is the editor of some 22 publications on Africa. He has also written a study on terrorism in Africa as well as poverty policy in Africa.
Tim has consulted to numerous African governments, including the government of Malawi on the development of its tourist sector, and has been a consultant to European Parliament MPs on sub-Saharan Africa and presented to the European Council and Commission in 2009. In 2009 he served as rapporteur for the Ditchley Foundation on Nigeria. He has conducted risk analysis and research for some of the world's leading companies in the mining, petroleum, communications, and airline sectors as well as for international trusts, aid agencies and foundations in Africa. Tim is a regular consultant to most of the major Embassies operating in Africa, particularly the European, American and Scandinavian.
Tim has completed research programmes in 20 African countries, including Morocco, Ghana, Nigeria, Senegal, as well as the United States, Britain, Norway, France, Belgium, Italy, Germany, Spain, Mexico, Taiwan, Singapore, the Gulf States, Israel and Palestine.
A regular author of newspaper opinion pieces, Tim is a frequent expert commentator for the BBC, CNN, Al Jazeera, ETV and the South African Broadcasting Corporation.
Due Diligence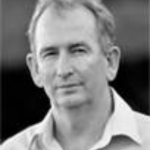 Gareth Taylor
Associate Senior Executive – East Africa
Results driven, Gareth is one of Africa's most experienced mining and management executives, enjoying 31 years of success in all aspects of mining, including government & community relations, public relations, legal affairs, human resources, crisis management, finance, continuous improvement and technical services (including capital projects), environment, security and health & safety.
An acknowledged government relations and community relations expert, Gareth has technical, general management and executive experience across Mali, Namibia, South Africa, Tanzania and Zimbabwe.
In recent years, his key roles have included a strong focus on government and stakeholder engagement and negotiation, including liaison with Government stakeholders in South Africa, Tanzania, Mali and Namibia. Gareth has extensive experience of operating in difficult legislative and regulatory environments and has been at the forefront of analysis, negotiation and advocacy in response to proposed legislative amendments in South Africa and Tanzania. Gareth has been an active participant in the Extractive Industries Transparency Initiative as well as the development of successful public relations campaigns to improve industry and company profiles.
Due Diligence